MEET THE TEAM: Rob Aitchison, co-founder and managing director
From time to time, we like to introduce the various members of our team to you. Today we introduce you to co-founder and managing director, Rob Aitchison.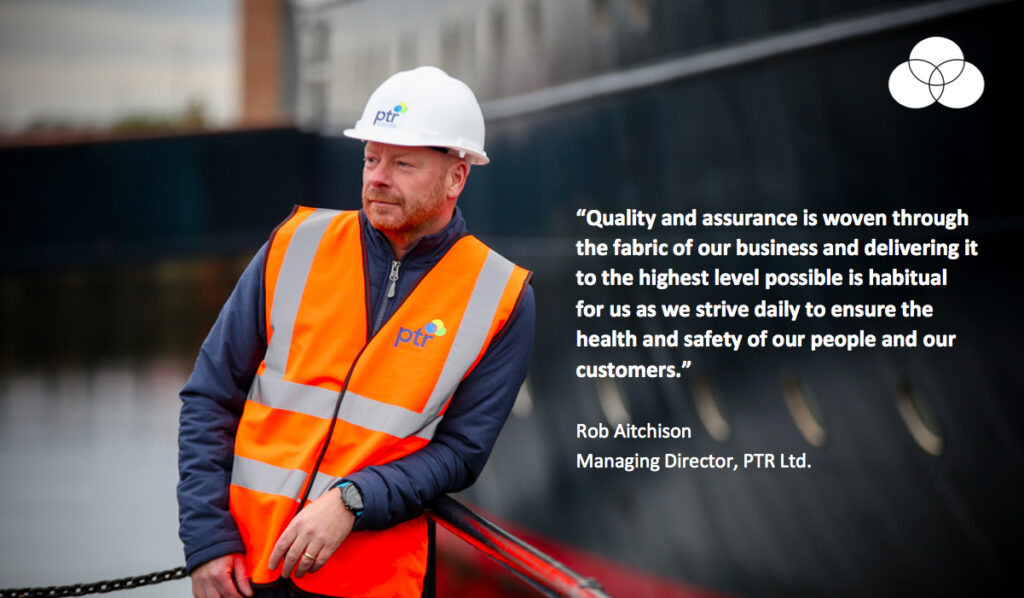 With a successful career across the energy sectors over 25 years, Rob has worked on some mega-projects worldwide. This includes the entire project life cycle from feasibility through to design, construction, completion, commissioning and into operational phase.
At the beginning of his career, working hands on in the field around the world, sometimes in very remote locations, Rob gained a wealth of knowledge and extensive experience, working through the various management levels within the industry.
His most recent position, prior to launching PTR Ltd, was Head of QAQC located in HQ, Amsterdam, on one of the largest subsea pipeline projects in the world. At the peak of this project, the QAQC had various site teams working full-time around the world, which was a huge challenge but a great experience and concluded with some extremely positive results.
Rob now provides strategic oversight and direction for PTR and holds a number of management qualifications including a Diploma in Quality Management.
Away from work, Rob is married with two daughters and a son. In his spare time, he enjoys spending time with his family including two highly active dogs. He also loves the outdoor life with a few hobbies – walking (mainly with his dogs), running, cycling, football, golf and trying to keep up with his teenage son on the ski slopes!
For more information and to connect with Rob on social media, please visit his LinkedIn profile by clicking the logo below: