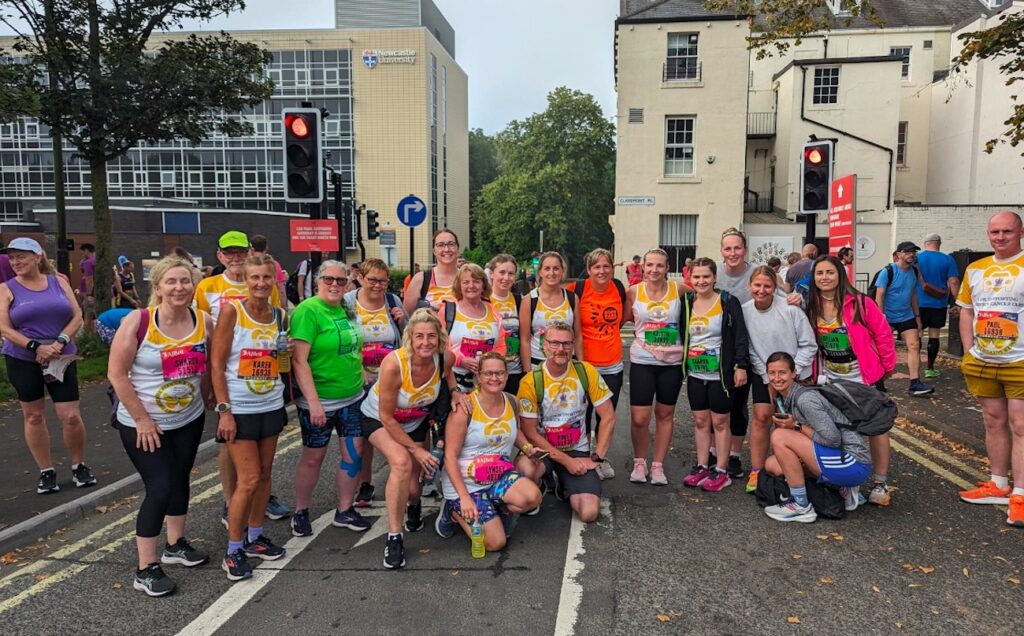 PTR Ltd was extremely proud to once again support Berwick Cancer Cars in this year's Great North Run, which took place on Sunday 10th September 2023.
The charity, based in Berwick-upon-Tweed, provides invaluable transport to those with a cancer diagnosis, living in Berwick & District, to enable them to reach their cancer treatment appointments to both regional hospitals and for specialist cancer treatment further afield.
What is also very special is that PTR Director Rob Aitchison's Mum, Maureen Aitchison, was running for the eighth time in this famous race at the great age of 71! 
GREAT ACHIEVEMENT AND WELL DONE FROM EVERYONE AT PTR!