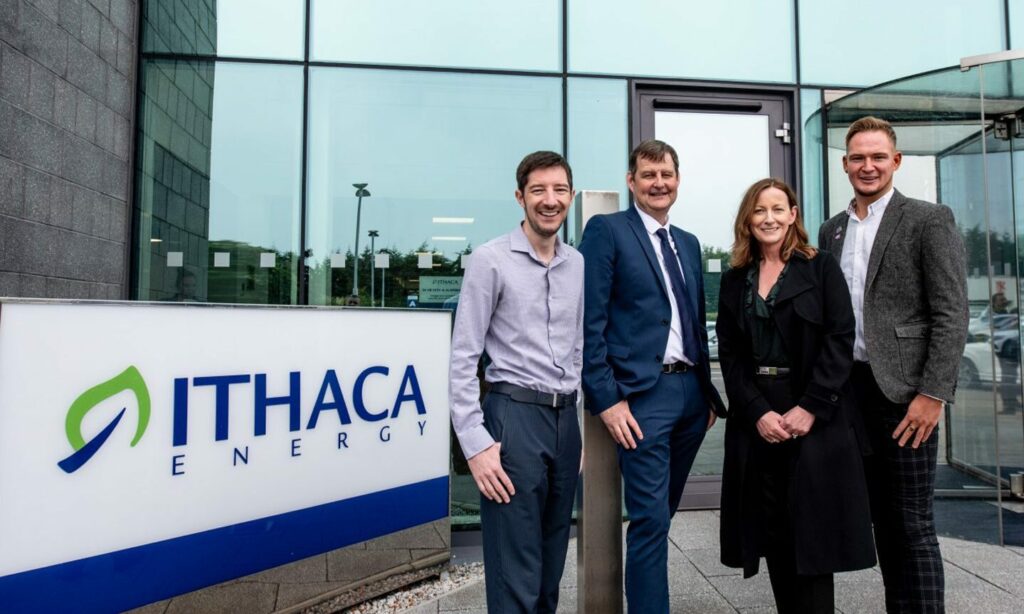 Ithaca Energy has entered into a corporate partnership with charity Aberdeen Association of Social Services, more commonly known as VSA. Over its 150-year history, VSA has helped thousands of the most vulnerable people and their families living in communities across the North East of Scotland. Today, VSA provides vital support and services to people of all ages living with a mental health diagnosis, complex additional learning and support needs, addiction (drugs and alcohol), loneliness and isolation and living in extreme poverty.
VSA is the largest provider of mental health services and support in Aberdeen, providing a range of outreach and residential services across the city. The charity has experienced a significant rise in demand as a result of the pandemic and has recently purchased Queen Mother House to expand its mental health and wellbeing services.
To mark the beginning of the three-year charity partnership, Ithaca Energy has made a corporate donation that will fund the renovation of three of the seventeen rooms at the charity's Queen Mother House. The new mental wellbeing facility will provide 24-hour support for people living with severe or enduring mental health conditions.
Supporting positive mental health and wellbeing is a cause that Ithaca Energy is passionate about. We understand the importance of having an open dialogue about mental health and removing the stigma around discussing mental health issues. To highlight our commitment to the mental health of our own people, we have appointed and trained mental health first aiders and wellbeing champions to provide support across the organisation.
Ithaca Energy's contribution will extend significantly beyond its initial charitable donation, with a commitment to raise additional funds through various funding raising activities over the course of the next three years together with a pledge to widely participate in volunteering programmes across VSA's multiple facilities.
Alan Bruce, Chief Executive Officer for Ithaca Energy, comments "Ithaca Energy, is exceptionally proud to partner with VSA in their crucial work across the North East of Scotland, and in particular we are delighted to help make the new Queen Mother house facility a reality, where we are confident that our donation will help empower those on a journey to recovery from mental health conditions. We at Ithaca Energy, are committed to removing the stigma around mental health issues and the promotion of positive wellbeing initiatives, making VSA the ideal partner of choice."
John Booth, Chief Operating Officer for VSA, commented: "We are incredibly grateful to Ithaca Energy for their donation and commitment to raise further funds for VSA, specifically our mental health services.
75% of people develop a mental health condition before the age of 24; the impact of the coronavirus has only seen demand soar for mental health support. Which is why we have further invested and reaffirmed our commitment to the people of Aberdeen through the purchase of Queen Mother House. it is our intention to extensively refurbish Queen Mother House to become a new mental health & wellbeing residential home to support adults on their journey to recovery."
John continues: "Thanks to Ithaca Energy's amazing support, we can now start renovations at Queen Mother House and make our vision a reality."